PlayWrite
Coaches' Brain introduces PlayWrite, software to draw basketball plays. PlayWrite is a desktop application for windows that allows coaches to draw basketball plays and export them to PDF. Coaches can save their plays to their documents and edit them later. Coaches may archive their opponents plays and reference them easily to achieve strategic dominance next time they face off. Furthermore, the software makes distributing copies to players through printing or PDF simple and easy.
Touch Screens Supported!
PlayWrite 1.3 is now available! PlayWrite 1.3 adds support for touch screen devices. Check out the updates page for more information.
Screenshots
Notice the multiple frames, full court and out of bounds options.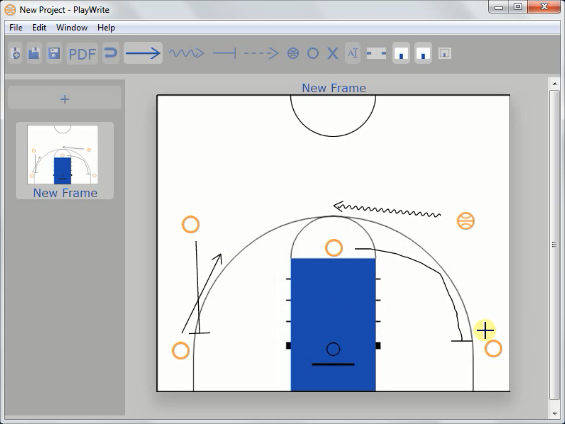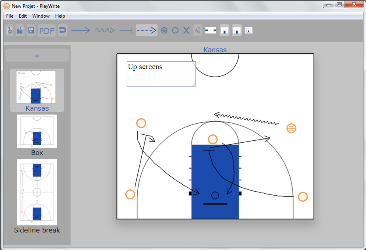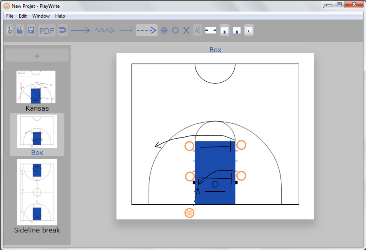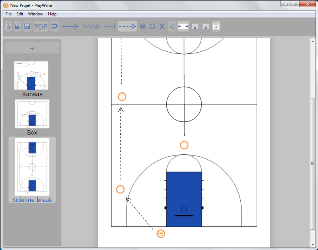 Exports to PDF